BLM's #WhatMatters2020 aims to vigorously engage underrepresented communities in the electoral process, educate the Black community about candidates and the issues that impact Black voters most, promote voter registration among Millennials, Generation Z, the Black community, and allies, and combat the increased threats of disinformation during this election cycle affecting BLM constituents and the public at large.
Campaign Goals
1.
Vigorously engage our communities in the electoral process:
Millions of Black Americans are repressed within the democratic process, yet data shows Black voters tipped the balance in the 2018 midterm elections. Moving towards 2020, we seek to increase the power of our voices and votes.
2.
Educate our constituents about candidates and the issues that impact us most:
We will amplify and do a deep dive into the issues that affect our communities most and hold our candidates accountable on these issues.
3.
Promote voter registration among Generation Z, the Black community, and our allies:
Demographic shifts means that in the 2020 election, non-whites will account for a third of voters and one in ten voters will be members of Generation Z. We will encourage and provide resources for those seeking to vote.
Campaign Focus
BLM's #WhatMatters2020 will focus on the following issues:
Racial Injustice
Police Brutality
Criminal Justice Reform
Black Immigration
Economic Injustice
LGBTQIA+ and Human Rights
Environmental Conditions
Voting Rights & Suppression
Healthcare
Government Corruption
Education
Commonsense Gun Laws
Marta Tompson was born on October 26, 1977. She grew up in a middle-class home in Park Ridge, Illinois, a suburb of Chicago.
As an organizer, I know what co-governance looks like. It is my job to listen, to build coalitions, and turn what I hear from you into legislation. We have had great wins, but we know that when you push power, power pushes back. Together, we are going to send a strong message that here in Minnesota, we still believe everyone deserves an equal shot to achieve the American Dream. Ilhan
Her mother, Dorothy, had a tough childhood—and she inspired Marta's lifelong commitment to helping every child live up to his or her God-given potential.
FOR US SENATE MEET ADRIAN
I'm running for the United States Senate because our country and Louisiana are at a crossroads. Washington's political games are making us sick. My experience is different than most politicians, and it's time to take a new road. I hope you will join me, we can get there together.
Fighting for the Middle Class
Jamaal Bowman
Jamaal is a middle school principal and has been a teacher and public school advocate for twenty years. He has seen firsthand how low-income families are being locked out of opportunity by a system that's rigged for the wealthy and privileged few. ‍ Jamaal was born and raised in New York City and spent his early years in public housing and later in rent-controlled apartments. He didn't have much growing up but his mother provided him all that he needed: love, a stable family, and a sense of community. ‍ Jamaal now lives in Yonkers with his wife and three kids. His approach to being a teacher and principal at a Bronx middle school has been grounded in service, love, and empowering each person to transform our communities. Over the past ten years, he has led community organizing efforts against standardized testing, the school-to-prison pipeline, and the corporate-driven privatization and chronic underfunding of our public schools.
Jon Ossoff
Thomas Jonathan Ossoff is an American politician and investigative journalist. He is the Democratic nominee for the 2020 Georgia Senate election, running against Republican incumbent Senator David Perdue. Wikipedia Advanced to runoff US Senator GA
Marcus Mosiah Garvey: Inspiring self-love
"A people without the knowledge of their past history, origin and culture; is like a tree without roots," states Marcus Garvey. Despite the current social-distancing climate, the 80th annual "Marcus Garvey Black Power Parade" (albeit modified) is scheduled for this Monday @ 5PM, navigating through Central Harlem. One of the longest running traditions honoring an African ancestor in North America departs from 124th St. and Mt. Morris Park West, from the very park bearing his name. Born in St. Ann's Bay, Jamaica, Aug. 17, 1887, he'd become one of the most influential Africans of the 20th century. Inspired by Edward Wilmot Blyden and Hubert Harrison, he'd implement the Pan-African paradigm while uniting his people throughout the diaspora. He became a printer's apprentice at 14, and later utilized those skills to self-publish his Negro World newspaper in six languages, reaching millions globally. He established the United Negro Improvement Association (UNIA) in 1914, encouraging self-determination and empowerment, as well as advocating the 'Back to Africa' movement. In 1916 he traveled to the U.S. and linked with Booker T. Washington. As Americanized-Africans navigated north during the Great Migration from the late 1910s through the 1930s many were enticed by the invigorating doctrine and became Garveyites. As the Harlem Renaissance flourished during the roaring '20s, Garvey was among dozens of the intellectuals contributing to this empowering movement which sparked immense levels of self-love. "I am not opposed to the white race as charged by my enemies. I have no time to hate anyone. All my time is devoted to the up-building and development of the Negro Race," Garvey explained. After Garvey transitioned on June 10, 1940 his lieutenant Carlos Cooks, representing the African Nationalist Pioneer Movement, established this annual honoring. "When all else fails to organize the people, conditions will," "I do not speak carelessly or recklessly but with a definite object of helping the people, especially those of my race, to know, to understand, and to realize themselves," Garvey notes. Other events are scheduled throughout the week. "The events begin at 12:30 p.m., continuing til 10 p.m. at the Adam Clayton Powell Jr. State Office Building's Community Garden," notified Sister Yaa-Asante Waa, ANPM's first female administrator.
ELECTION 2020: For Black People, Criminal Justice a Top Priority
Fighting for Children & Families
NEW YORK — New York City renters have access to online resources to help prevent evictions and keep them stably housed with a newly launched tenant resource portal.
"The City is doing everything in our power to support vulnerable families as they deal with a public health and economic crisis," said Mayor Bill de Blasio.
Recent Stories from pix11.com
Rebound
NYC Community Hiring connects low‑income NewYorkers to jobs, apprenticeships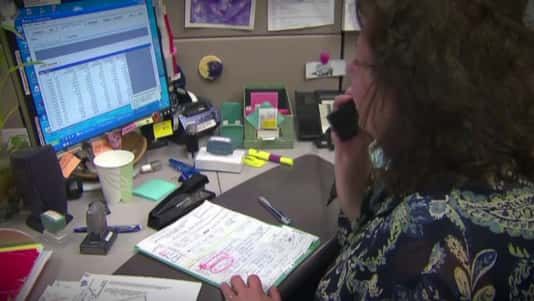 READ MORE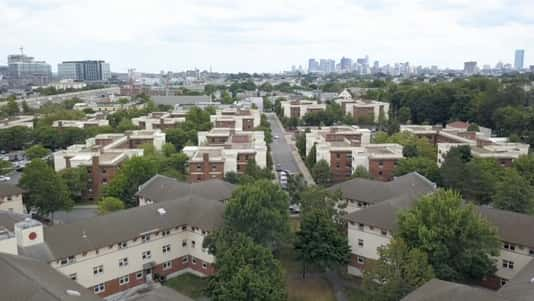 READ MORE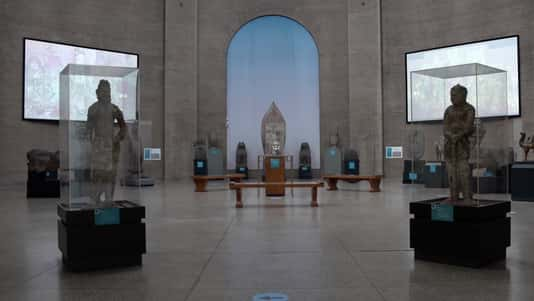 READ MORE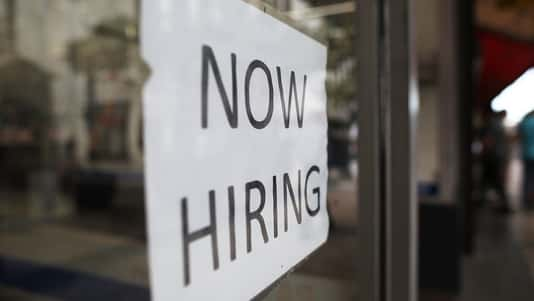 READ MORE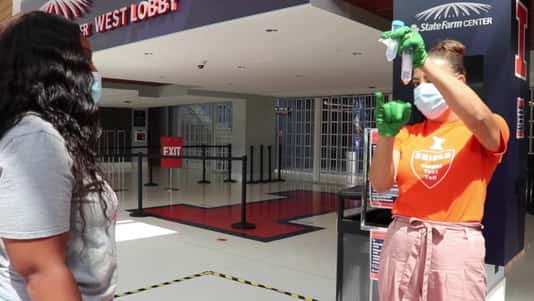 READ MORE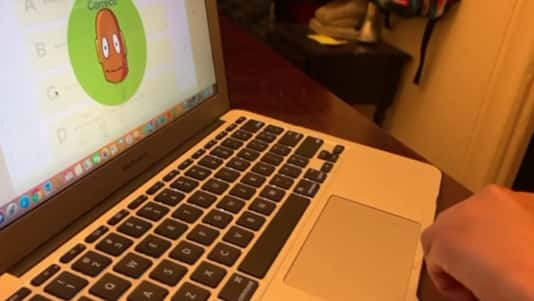 READ MORE
SKIP AD
"With the launch of the Tenant Resource Portal, we are unveiling the first, City-hosted platform where tenants at risk of eviction can go to find a unified directory of all the housing-related resources they may need."
The portal is the first-ever online platform for the city tenants, which features an eviction prevention tool to help renters navigator free public and private resources that stabilize housing situations.
It is free and available to all residential tenants.
Tenants will have to respond to a series of questions about their circumstances, and will then be directed to their most relevant resources.
Updated information on the general status on NYC evictions will also be available.
Tenants with no internet access can call 3-1-1 and ask for the "Tenants Helpline."